Tattoo Tarot
Seven of Wands
Attack, fighting, aggression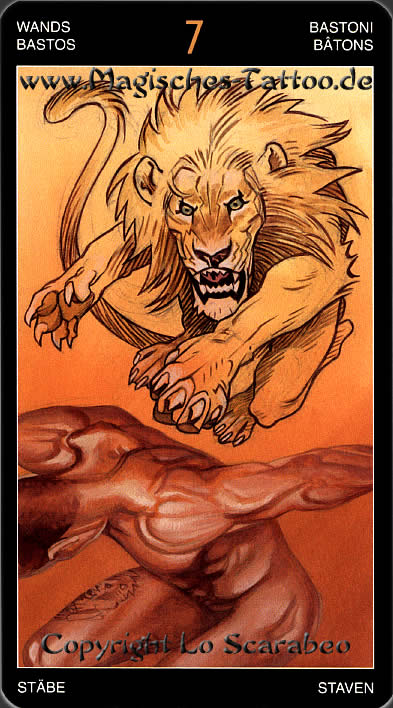 The meaning of the Tarot card Seven of Wands:
At this Tarot card a man is attacked by six wands and with the seventh he defends himself.
The position of the man is symbolically attacked and he must defend himself, he must ward off this attack.
Jealousy and envy are threatening your relationship.
In last time you had a lot dispute with your partner. You get attacked and you attack him also.
Be determined today and fight for your relationship if you really love your partner.
This Tarot card stands for:
Attack, fighting, aggression
<< Back <<
---