Tattoo Tarot
Four of Wands
Joy of life, new friends, security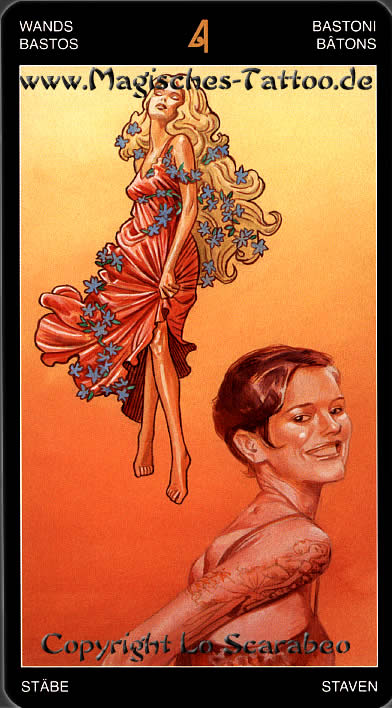 The meaning of the Tarot card Four of Wands:
The Tarot card four of wands shows the celebration of a castle festival.
Two smiling ladies with raising bunches of flowers come to you.
The castle in the background means stability and security.
The women who welcome you symbolizes openness and new friends, but also Joy of life.
You are living in a peaceful and harmonious relationship.
Both of you are mutually open and receptive.
The relationship gives you both security and vitality.
This Tarot card stands for:
Joy of life, new friends, security
<< Back <<
---