Tattoo Tarot
Two of Wands
Listlessness, feeling emptiness, melancholy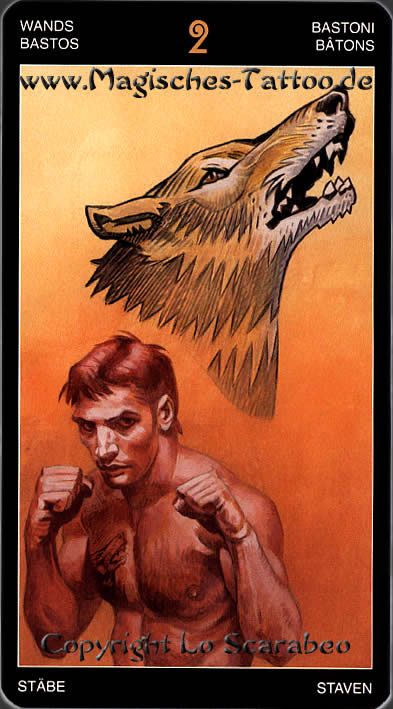 The meaning of the Tarot card Two of Wands:
Moody and listless, like Alexander the Great, who had conquered the world with 25 years of age and had no goal anymore in mind, this man stands between two wands and holding the world in his hand.
This Tarot card is intended to express listlessness and lack of perspective.
There is on both sides a deep listlessness in your relationship.
Promises are made that everything is about to change soon, but nothing happens.
If you keep this stage, your relationship will end soon with certainty.
This Tarot card stands for:
Listlessness, feeling emptiness, melancholy
<< Back <<
---