Tattoo Tarot
Eight of Swords
Captivity, inhibitions, restrictions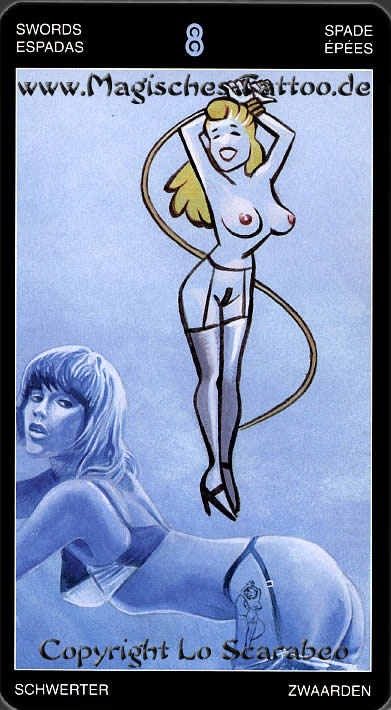 The meaning of the Tarot card Eight of Swords:
On this Tarot card is a bound woman with blindfold standing on a wet level in front of a castle.
This tarot card is representing our inner and outer shackles, that we have created ourselves.
The woman represents inhibitions and restrictions.
It is a difficult time in your relationship.
Reticence and inhibitions are on both sides. It occurs to you, as if everything is too close.
Perhaps a little time out, like a holiday with a good friend, would be a good idea.
This Tarot card stands for:
Captivity, inhibitions, restrictions
<< Back <<
---