Tattoo Tarot
Six of Swords
Fear, abuse of power, escape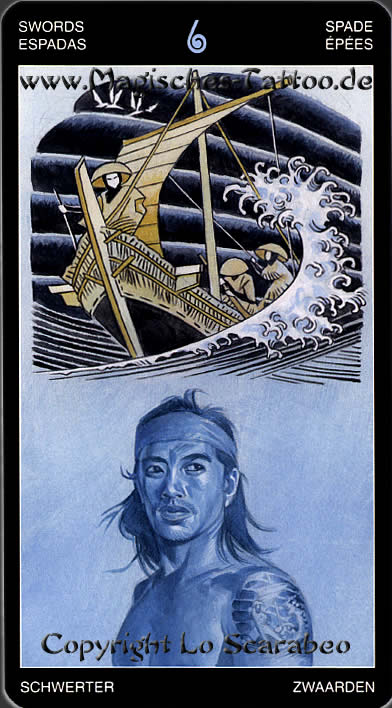 The meaning of the Tarot card Six of Swords:
On this Tarot card a ferryman navigates a mother and her child from one riverbank to the other.
The sky is gray and the water calm.
That is symbolically meaning that uncertainty is waiting for you, but a friend on whom you can rely, is helpful stands you by the side.
If you are not yet bound, but have already chosen a partner of your dreams, then proceed slowly and cautiously.
If you are already bound, then you should have a quiet and peaceful your relationship, but it lacks at color and variety.
Make more often a little trip with your partner.
This Tarot card stands for:
Fear, abuse of power, escape
<< Back <<
---