Tattoo Tarot
Four of Swords
Resting, standstill, loneliness, illness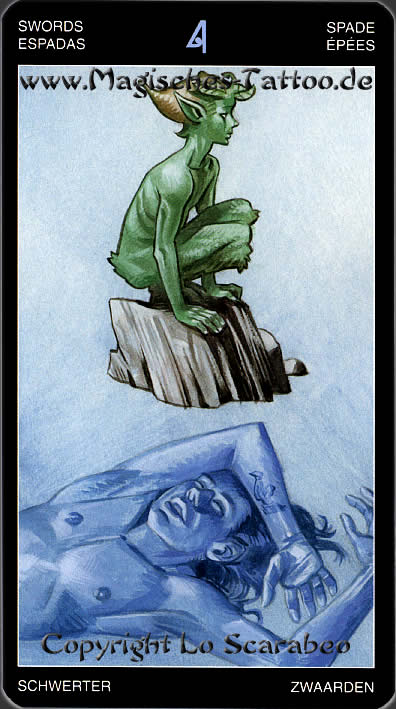 The meaning of the Tarot card Four of Swords:
A knight is in a praying in a lying position on a stone coffin in a church.
This Tarot card stands for resting. We have to allow ourselves a forced break.
We are at the moment in an unconscious situation.
The love in the partnership has come to a standstill.
Most likely, you will have a forced break in the relationship, not necessarily but also possibly a final separation.
Check yourself for mistakes you have committed and take a forced break to eliminate your mistakes.
This Tarot card stands for:
Resting, standstill, loneliness, illness
<< Back <<
---