Tattoo Tarot
Queen of Wands
Willpower, self-confidence, wisdom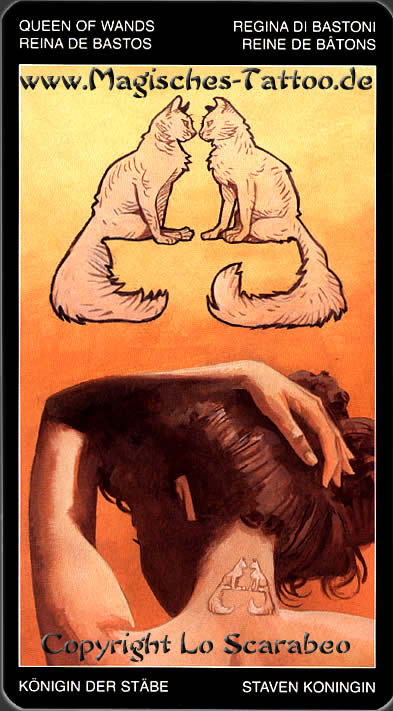 The meaning of the Tarot card Queen of Wands:
A queen sits on this Tarot card on her throne.
In her left hand she holds a sunflower and a wand in her right hand.
In front of her is sitting a black cat.
The queen represents pride and self-esteem, the sunflower success and warmth and the black cat stands for wisdom, but also mystical thinking and acting.
Your relationship is ok, but a confident and enterprising woman will be important for the relationship.
She will give you new impulses and ideas to that you should better listen.
If you are single, you will meet a confident, strong woman.
This Tarot card stands for:
Willpower, self-confidence, wisdom
<< Back <<
---