Tattoo Tarot
Queen of Swords
Smart woman, business woman, lawyer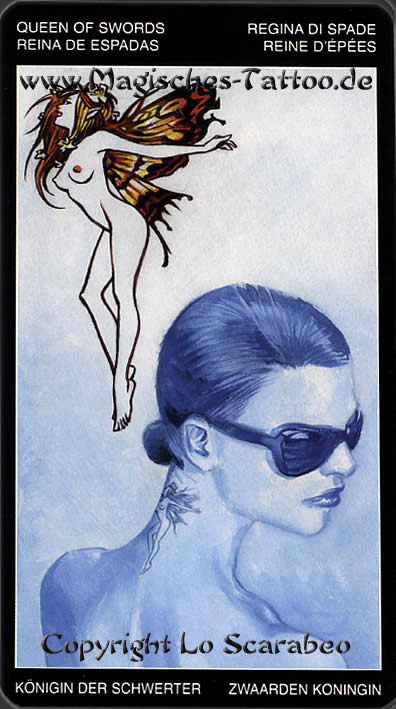 The meaning of the Tarot card Queen of Swords:
On this tarot card the Queen of Swords is sitting proudly in her throne and holding a sword in her right hand.
This means righteousness and justice.
She cut up her handcuffs, which means that she could free herselve from a bad situation.
In your partnership an intelligent and self-confident woman is becoming more and more important for you.
Listen to her advice.
If you are a man, then this Tarot card shows your wife.
You respect and love your wife and you greatly appreciate that she is clever and good at business.
This Tarot card stands for:
Smart woman, business woman, lawyer
<< Back <<
---