Tattoo Tarot
Page of Swords
Attacking, criticism, disputes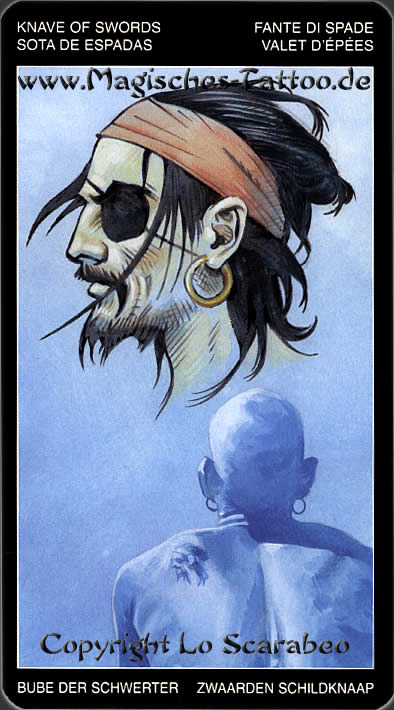 The meaning of the Tarot card Page of Swords:
The Page of Swords stands on a hill and he is looking far into the open country.
He holds his sword in both hands and in the sky are white clouds passing the sky, trees are swaying in the wind.
This tarot card means that a chance will come to you, but also that trouble will come to you, in the form of criticism.
For too long you have conflicts in your relationship.
You annoy your partner and he annoys you back.
Take a chance on an open conversation, you will get criticism, but you also must say frankly what is bothering you about your partner.
This Tarot card stands for:
Attacking, criticism, disputes
<< Back <<
---