Tattoo Tarot
Knight of Cups
Satisfaction, peace, love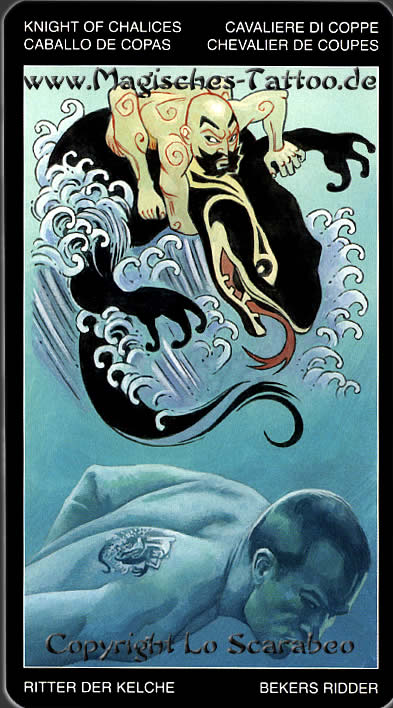 The meaning of the Tarot card Knight of Cups:
With a satisfied expression, the Knight of Cups is riding to a river.
His helmet and his shoes have wings, same like Hermes, the messenger of the gods.
This means that the Knights want to deliver a message.
It is a message on the spiritual level, a message of feelings and of love.
The Knight of Cups is standing for a calm and satisfied mood.
If you are single then today a relaxed and harmonious day is waiting for you.
It will be the right day to go out and meet your soulmate.
Your relationship is deep and full of love and peace.
You are still in love with your partner and your partner also loves you by pure heart.
Your relationship may be last for ever, because there is only little opportunity to tarnish the relationship.
This Tarot card stands for:
Satisfaction, peace, love
<< Back <<
---