Tattoo Tarot
King of Swords
Smart man, businessman, lawyer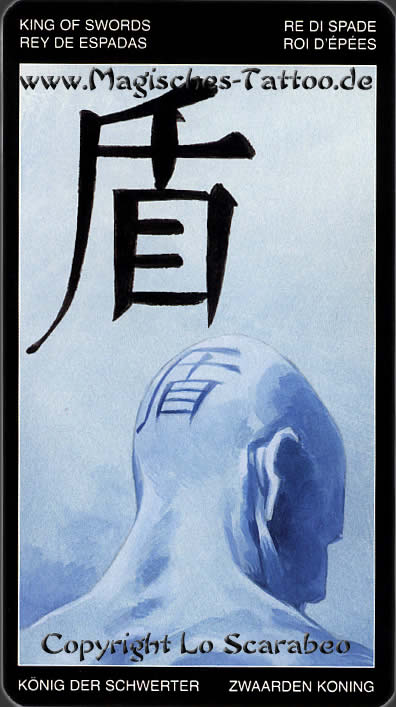 The meaning of the Tarot card King of Swords:
In this Tarot card the proud king of Swords sits in his throne and holds the sword of justice in his right hand.
This is meaning that a wise and sagacious man who is very eloquent will help you.
In your partnership an intelligent and self-confident man will become more and more important for you.
Listen to his advice.
If you are a woman, then this Tarot card shows your own husband.
You respect and love him and you greatly appreciate about him is that he is clever and good at business.
This Tarot card stands for:
Smart man, businessman, lawyer
<< Back <<
---