Tattoo Tarot
Eight of Cups
Unhappiness, departure, farewell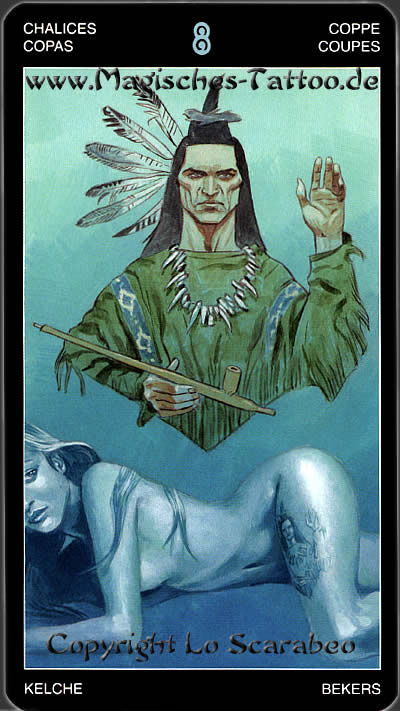 The meaning of the Tarot card Eight of Cups:
In the moonlight a man is leaving to make a move to a new uncharted territory.
This tarot card is supposed to represent new destinations, which will be reached with a heavy heart.
The moon is supposed to represent uncertainty and an unsafe ending.
This Tarot card indicates the end of your relationship.
A beginning of a new stage of life is coming, which is still uncertain, whether it will be good or bad for you.
In love a hard time will be come to you.
This Tarot card stands for:
Unhappiness, departure, farewell
<< Back <<
---