Tattoo Tarot
Two of Cups
Encounter, falling in love, passionate sex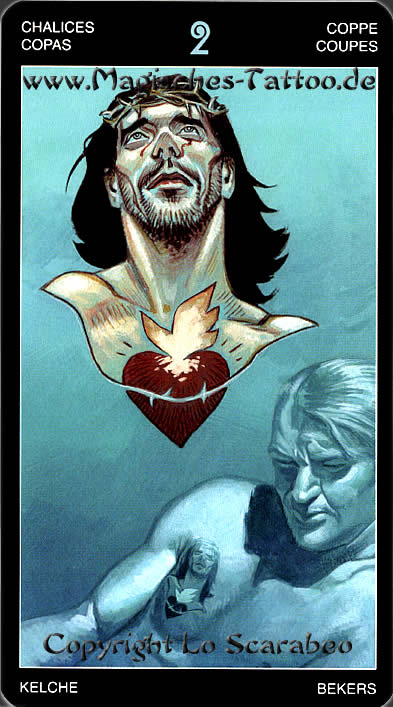 The meaning of the Tarot card Two of Cups:
This tarot card, two of cups, shows a man and a woman meeting very loving.
The man touches the woman's hand, which is standing for passion and love.
Over the two a fiery red lion's head is hovering, which expresses the fire of passion and of love.
If you do not have a love partner, so you can be sure that in the near future love flares up with you.
You will meet a new love.
If you are bonded, and you had a dispute, then now the passionate reconciliation is following.
Hot, erotic times are waiting in your relationship for you and your partner!
This Tarot card stands for:
Encounter, falling in love, passionate sex
<< Back <<
---