Tattoo Tarot
Ten of Cups
Happiness, Joy of life, deep love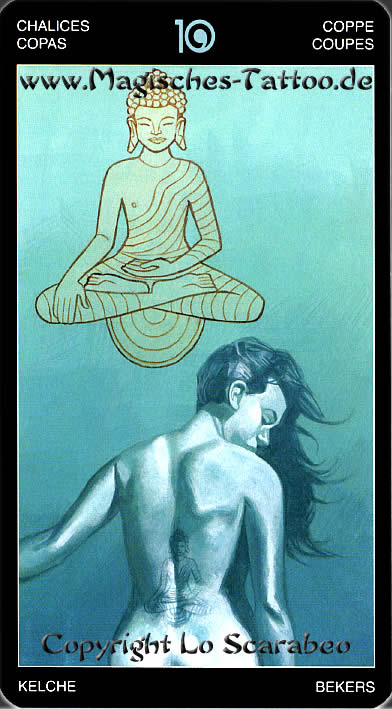 The meaning of the Tarot card Ten of Cups:
In this Tarot card, ten of Cups, mother and father are standing happily arm in arm under a colorful rainbow in front of their house.
Her two children are playing and dancing in high spirits.
This card is supposed to represent joy and happiness in its purest form.
It shows you that in your private life everything is running perfectly.
You and your partner belong together.
Although sometimes a few disputes are flaring up, it is the love of your life.
In the near future the founding of a family will come to you.
Eventually you will also be confronted with a pregnancy.
This Tarot card stands for:
Happiness, Joy of life, deep love
<< Back <<
---