Tattoo Tarot
Ace of Swords
Opportunities, clear decisions, authority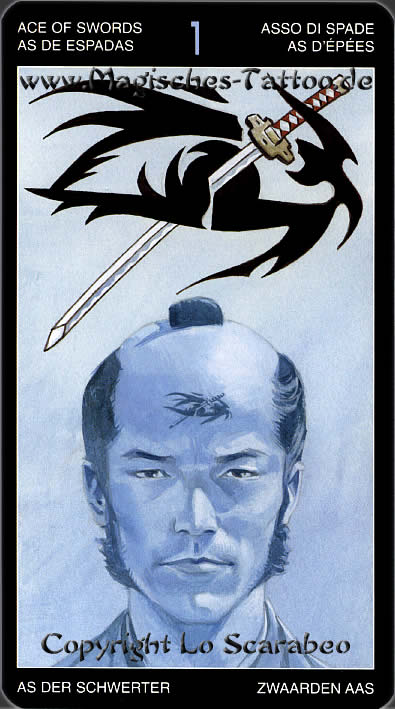 The meaning of the Tarot card Ace of Swords:
In heaven, high above the earth, the creators hand of God holds on this Tarot card a sword in his hand.
Above the sword is a golden crown.
The hand of God and the sword means, that a good opportunity will come to you and that a clear decision will be taken.
The crown stands for the highest knowledge.
Your relationship has been burdened in the last time and now it is wearied.
It is now time to find a solution.
A clear conversation with your partner must be, to clear out all problems.
This Tarot card stands for:
Opportunities, clear decisions, authority
<< Back <<
---