Tattoo Tarot
Ace of Cups
Mental happiness, enjoyment, cheerfulness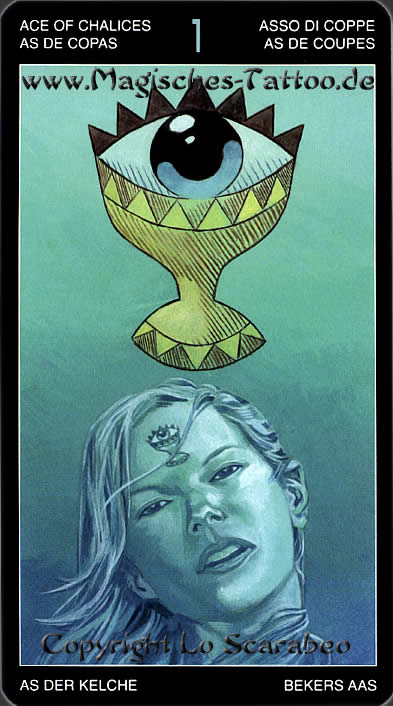 The meaning of the Tarot card Ace of Cups:
The Creator's hand holding on the Tarot ace of cups the Holy Grail over a lake with water lilies.
From the Holy Grail paradise flows are streaming into the lake.
The holy water is standing for our soul, which is in search of spiritual fulfillment.
Furthermore the Grail shows physical healing.
If you do not have a partner, there is today the chance to meet your soul mate.
If you are already bound, then now you have the chance for reconciliation between you and your partner regarding your disputes.
Your partnership is blessed by the hand of God, you can stay with your partner for ever together.
This Tarot card stands for:
Mental happiness, enjoyment, cheerfulness
<< Back <<
---